Most useful entrepreneurial blogs /podcasts / videos
Over the period, I have experienced that podcasts have a lot better content quality than a blog by the same person. Also, if heard attentively, podcasts have much greater chances to "teach" you than a blog.
I considered what the learning needs of an entrepreneur / aspiring entrepreneur are. While there can be many more aspects for me following matters in the order listed below:
Marketing blogs: The blogs and podcasts that solely focus on getting your word out there. The cover everything from target group analysis, user acquisition, retention, and sales. I think this is where a majority of entrepreneurs suck (that includes me) and thus it tops my "Entrepreneurial Needs" My favorite picks are:
Team building and organizational strategy focussed blogs: Your team solely defines how far you'll go. While marketing is the fuel, your team is the engine! So here you go:
Motivation: Running and owning a business is no mean task. It's a well-known fact that all great entrepreneurs are toughest critics of themselves. Our demons at times make us feel like David before Goliath. That's where you need to hear it right from the people who have made it or have a track record of getting stuff done.
Productivity: Time is money! It would help if you write that down a hundred times on a piece of paper, so you appreciate that seemingly the most abundant thing is the costliest thing. Getting more out of every single minute, so you have all the time you need to live your life to fullest, is critical. That's where blogs like "The one thing" helps. Again, there are several blogs and tools and hacks out there. Follow one framework and stick to it.
Business Strategy and investment (Finance): Arguably, this should be the most important thing you need to learn. But guess what, if you are an entrepreneur already, I am sure you have some strategy in place and the blogs suggested here will help you fine tune it. If you are still an aspiring entrepreneur, then you may not be able to make much sense of this right off the bat.
Masters of Scale: When something comes directly from Reid Hoffman (of LinkedIn fame), you got to stand up and take notice, because the world does.
Capitalism – Entrepreneurship – Finance – Politics – Business and Freedom Fast lane by Ryan Daniel Moran- in his podcast he shares some real pieces of advice, no B.S., no global Gyan – just straight up business and you get to hear from some of the best in the world who have scaled their business 6,7, 8 and 9 figures.
Entrepreneur – Start, run and grow your business.
Going more specific from here, I would make some recommendations for tech entrepreneurs, since that's my sweet spot.
– Niche-specific blogs: I am not making any listings here, but a tech entrepreneur needs to dwell more on a niche in which she is providing solutions than tech blogs. That's where they get to hear more from their customers and whats happening in their industry. If you are in services space, it's tougher. But there, I would pick up my top clients and spend time reading blogs they follow, to get a sense of what matters to them and what moves the meter for them.
– Product management, technology, and Analytics: If you are in the tech business, there is no way you can survive by not keeping to speed on latest product management skills, technology and how to read your metrics to get the most out of every visitor. There are some intense (read deep and technical) blogs out there which changes your perspective entirely about all of these.
Blog and News about the Lean Startup Methodology | Lean Startup Co.
https://www.orbitmedia.com/blog/
– Startup and Funding news, trends and gossips: This is straight up maddening. You can just keep drooling over how many zeroes are there in the latest funding round of some random startup. Whats worse, it's considered a success! It's not. But that's a different topic. Ideally, one should follow these blogs to keep up to speed on what the general direction in which investment fraternity is betting on. Who owns what kind of portfolio, successful exits and latest inventions.
Disclaimer: I do read these blogs one-off, but I follow none since for me actionable insights and
Handy tool: Do you use Pocket or Flipboard? If not, start using them. The best part about them is that they learn your preferences over time and start recommending very very interesting articles and blogs to you.
Curated from the web
From an avid reader and student - a list of curated posts that are worth giving a read.
Dec 17, 2017 - addicted2success.com -

0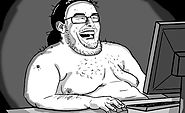 This post is not about shaming losers; it's about stopping you from becoming one. I was a loser so I consider myself an expert. Let's talk through what to avoid
Feb 22, 2018 - influencermarketinghub.com -

0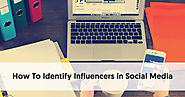 In our previous article, What is Influencer Marketing, we discussed how influencers, unlike celebrities, can be found in any field. The key to somebody being an influencer is that they have a large following on
Feb 22, 2018 - socialmediaexaminer.com -

0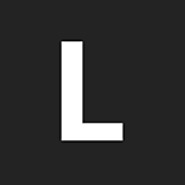 Does your business produce content? Want influencers to share your posts with their large audience? When you understand what motivates people to share, you'll be more successful. In this article you'll discover five tactics to encourage influencers to share your content. Why Target Influencers? In a study of over 100 million articles, BuzzSumo found that the number of influencers who share a piece of content has a compounding effect on the total number of shares. On average, they discovered that a post shared by one influencer resulted in 31.8% more social shares. When three influencers shared a piece of content,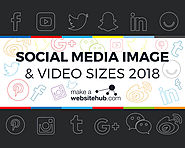 Get up to speed on your social media images sizes with this awesome infographic that shows you the different images sizes for each platform in 2018.
(Visited 69 times, 1 visits today)